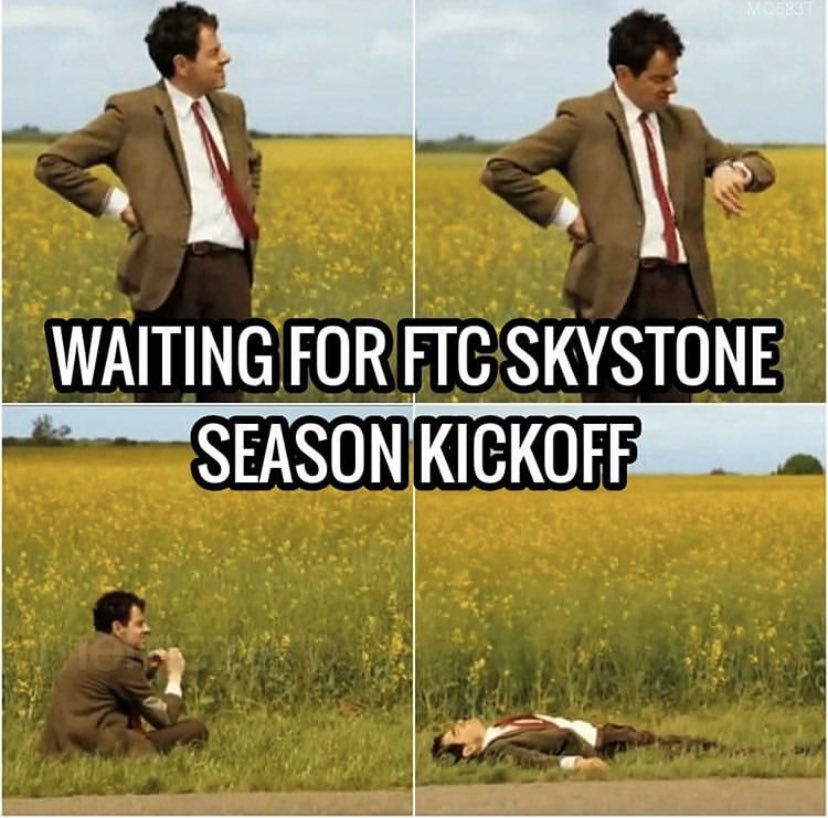 ONLY 9 DAYS UNTIL THE SKYSTONE KICKOFF!!!
YOUR COUNTDOWN TO KICKOFF CHECKLIST:
Register with FIRST - FTC Teams registered prior to Sept. 4 will be entered to win robot kits or a Skystone field!
RSVP for Kickoff - so many amazing workshops, reuniting with friends, surprises from the Affiliate Partners...and oh yeah, the SKYSTONE GAME!
AZ Teams - Register for your 1st Qualifying Tournament! Some are already half full, don't wait or you may not get your first choice. Click here to register for your 1st event. 2nd Event Registration begins on September 15.
Check out all the amazing workshops we're offering and make a plan with your team to get to as many as you can! (This schedule is tentative, and will be finalized by next week.)

Apply for Grants - See the links to the right for Rookie Grants, Arcona grants (for teams in Chandler/Tucson areas) and APS/Phoenix Suns Mini STEM Grants.

Get in the FIRST RISE spirit - get on social media and share how your team's excitement using #FIRSTRISE, #SKYSTONE, #FORCEFORCHANGE
SEE YOU AT KICKOFF!!!